– LPL Research's annual Valentine's Day Index—separated into four common gift categories—tracks the cost of typical Valentine's Day gifts over time using Consumer Price Index data.
– Valentine's Day inflation increased by 0.9% over the previous year, slower than the 1.9% average for the previous 15 years, but in line with the 2016 increase.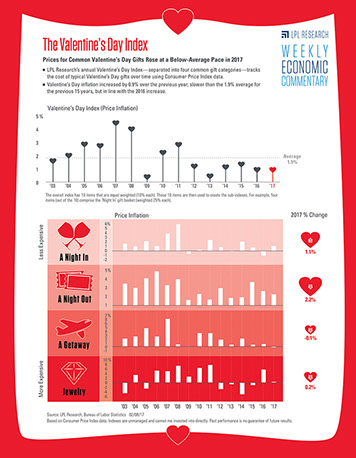 Click here to download a PDF of this report.
Tracking #1-699491 (Exp. 02/19)