S&P 500 Index earnings are tracking to a 43% year-over-year decline for the second quarter, the worst since fourth quarter 2009, amid pandemic-related disruptions in economic activity.
The earnings beat rate (79%) and average surprise (11–12%) are both well above historical averages. Amid tremendous uncertainty, the resilience in forward estimates in July is encouraging.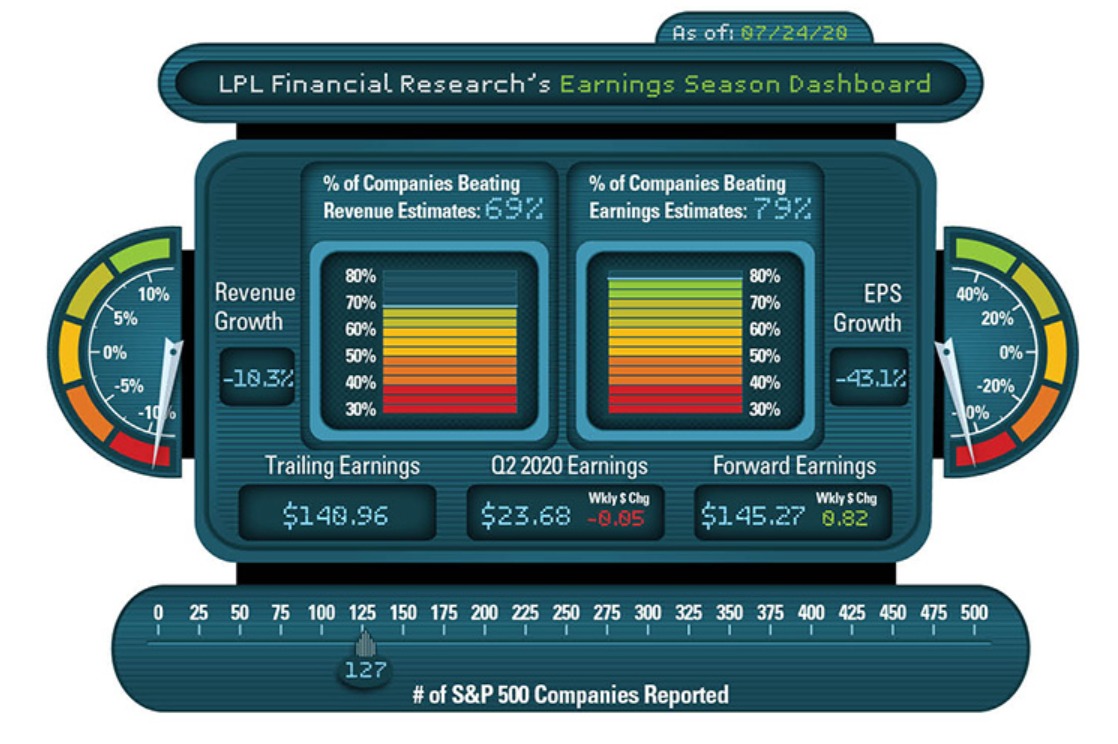 Important Disclosures:
Note: Revenue and earnings growth statistics are a blend of actual results and FactSet consensus forecasts for companies that have not yet reported. Trailing earnings cover the four quarters ending Q2 2020 and include estimates for Q2 2020, while forward earnings cover the four quarters beginning Q3 2020.
Any revenue forecasts presented are based on FactSet consensus. Any earnings forecasts are based on FactSet consensus, plus the long-term historical average for upside to estimates of 3%.
Past performance is not indicative of future results.
The economic forecasts set forth may not develop as predicted.
All indexes are unmanaged and cannot be invested into directly.
Tracking #1-05037369